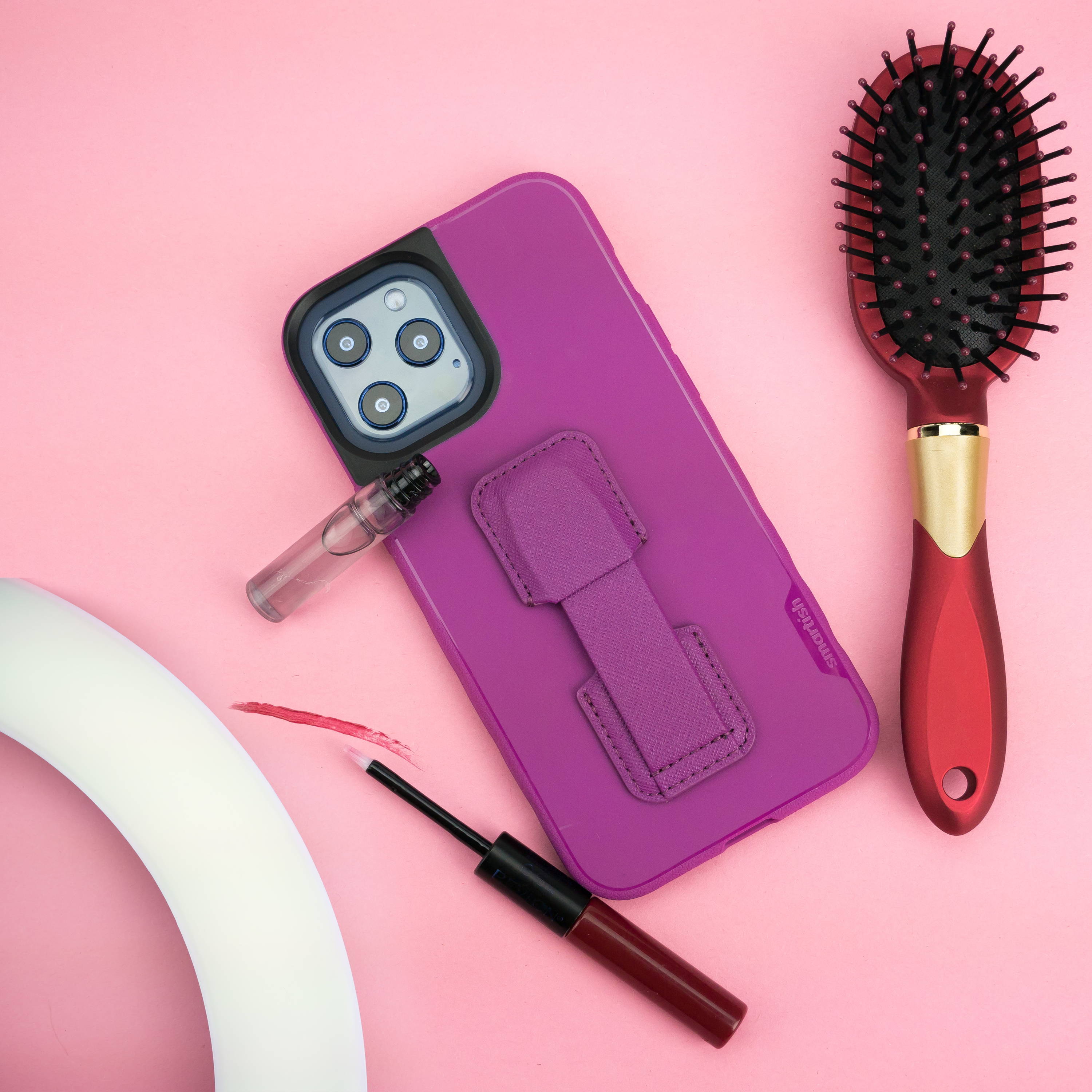 If Addison* didn't selfie it and post it somewhere ... did it even happen? We've all got the friend who'll stick their arm out during the punchline of your hilarious story to make sure the brunch outing is captured. The one who knows how to find the right light, and whose hand is permanently in a peace sign. You love this person!! ...Or you picked them for Secret Santa. Get 'em something that assists their favorite activity/addiction.
*stand-in name for the selfie-obsessed person in your life ... is it Addison?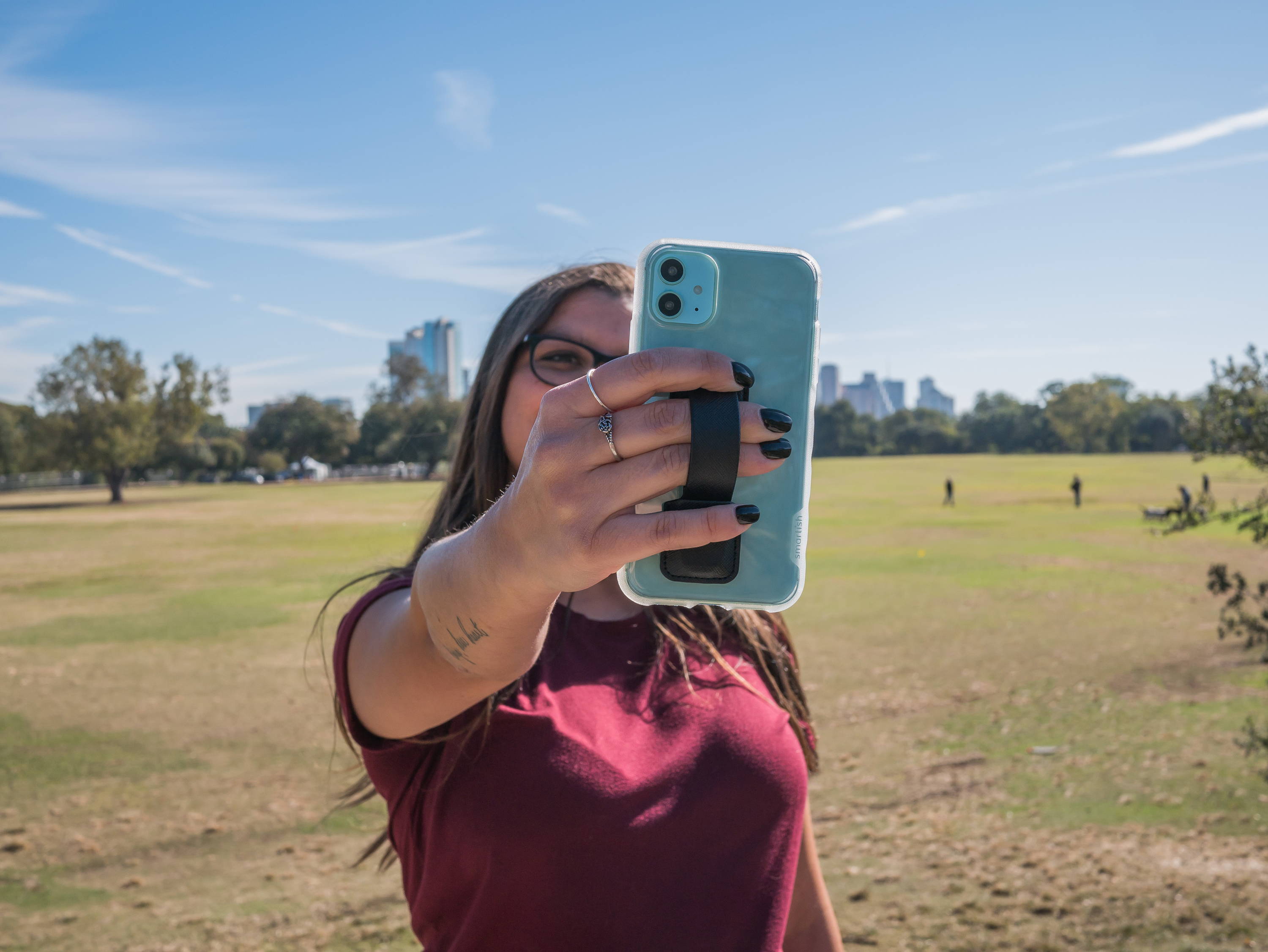 This the type of person who would 100% want to hold out their phone to record their face experiencing a motorcycle ride or roller coaster or skydiving. You could buy them a roll of duck tape (they do come in lots of colors these days ... ) OR spend a cool $9.99 and give them the nifty Prop Tart that'll stick to any case and stick on their hand during the riskiest of one-handed photo ops.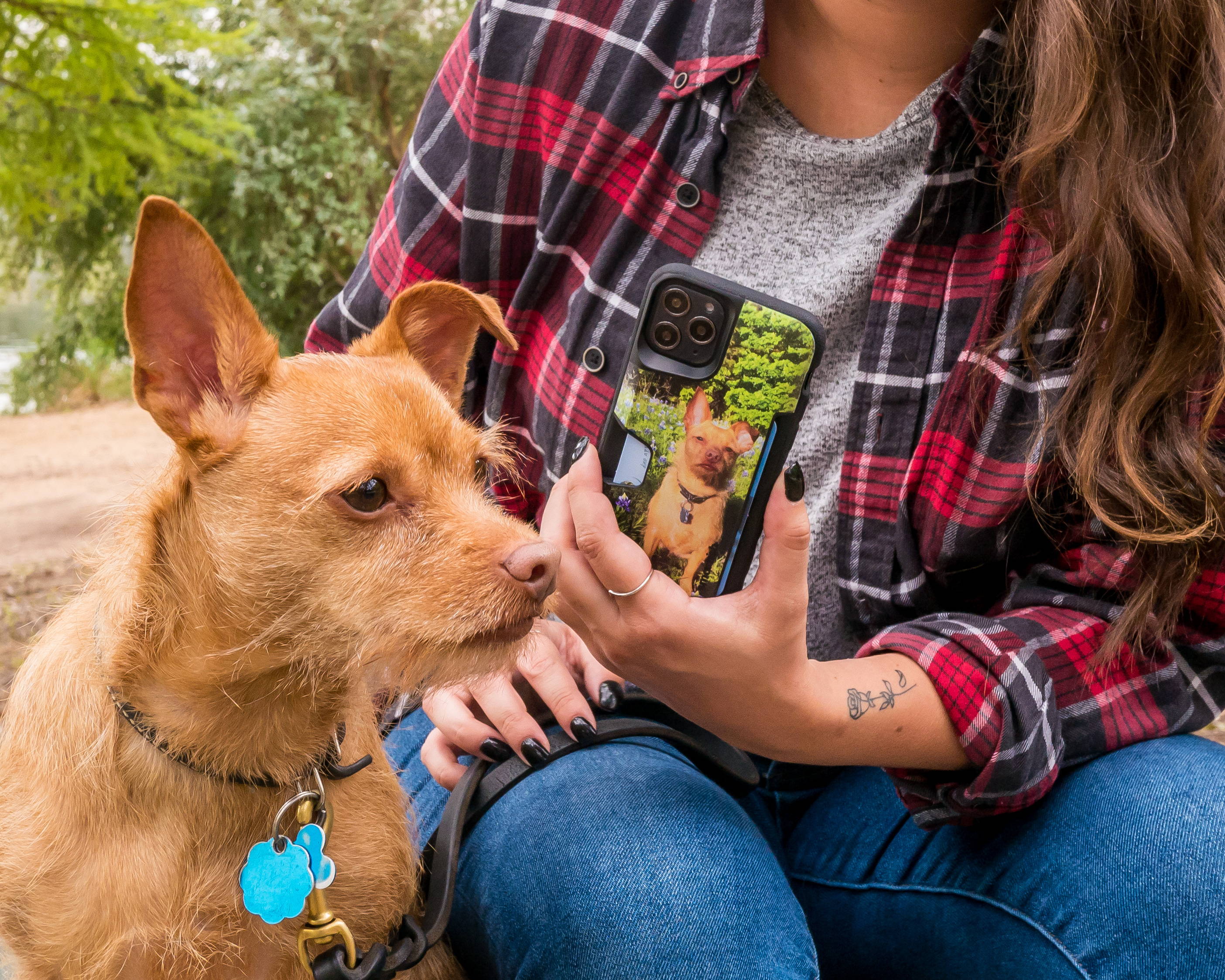 Right, so no doubt they've posted a couple mirror selfies. These are usually prompted by a sick new outfit, a fantastic hair day, or a good cry. Give em the gift of not having to search for a reason or a caption: make your gift - their new case - photo worthy in itself! Design it (v, v easily) with their favorite movie poster, emojis of the food they love, or a pic of their dogs. Extra points (from them) if you include their insta handle for subtle self promotion.
Even if it's their biceps being captured in a selfie, no one wants a heavy case. This puppy is super lightweight while being protective against drops and grippy enough to prevent said drops. This friend might even be tempted to go nude and not use a case (GASP!) because they love the color of their iPhone. We get it. That's why there's a clear Kung Fu Grip ($14.99)!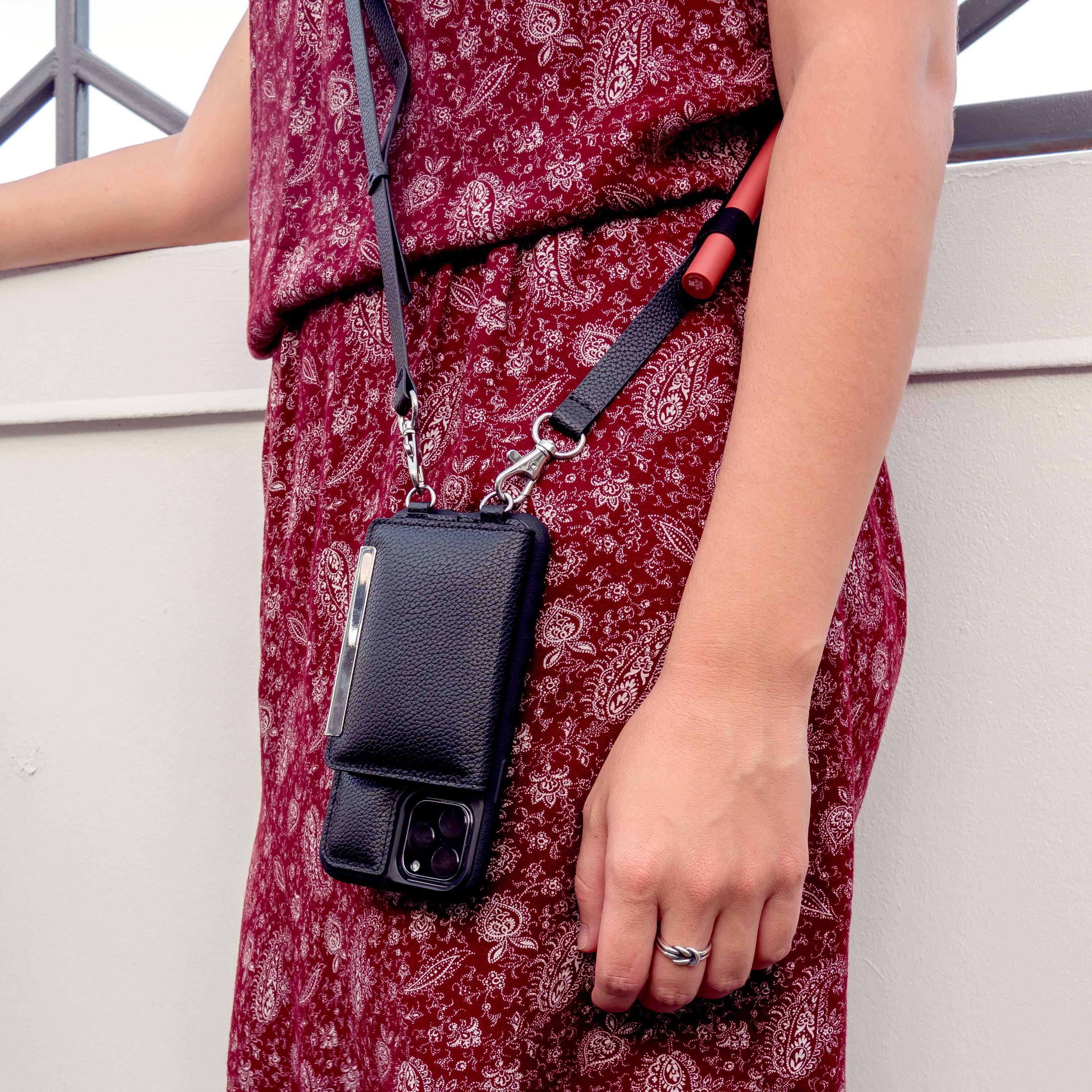 Always within hand's reach.
Every woman knows the glory of a dress that has pockets, but nonetheless we all find ourselves in one without from time to time. If this is a selfie-addicted friend who's pocketless, that iPhone is going to be full of anxiety all day/night. Help it look super cute and out of your friend's hands or armpit when it's not in use. Did we mention that the Dancing Queen ($29.99) has a slot for lip gloss on the strap? The Dancing Queen has a slot for lip gloss on the strap.
Holiday buffet tables and kissing strangers under the mistletoe might be on hold for this year, but your friend's selfies will not. And it's just as dangerous as ever to be a selfie addict without the proper tools. Show your friend you get them and you support them by getting them a Smartish gift that supports selfies.