Shiny lights. Jangly keys. Enticing electrical ports. These are just a few of the strangely favorite unconventional things that attract the attention of curious toddlers, but aren't quite safe to play with. What if we told you there's some Smartish stuff out there that not only makes it easier to manage life with a toddler, but safely distracts your toddler while you get stuff done?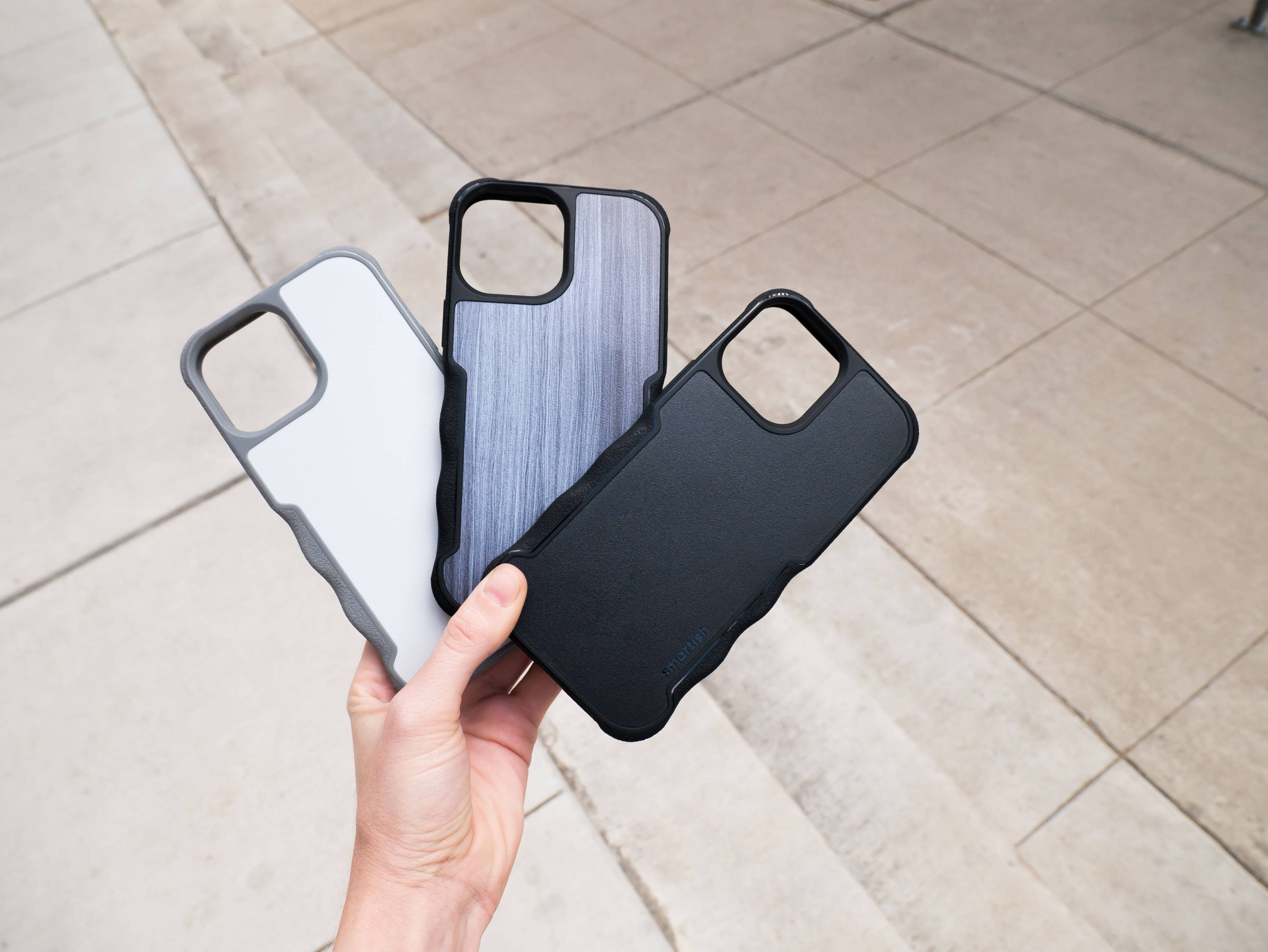 Essentially toddler-proof.
Few cases can withstand a beating like this one. We put it in a room full of 3 year-olds and sharp objects, and then were promptly told to "not do that" by their parents. So we dropped, stomped, and chomped this case until the sun came up. Still, no damage to the phone. It's got unbelievably durable protection from corner to corner, so it's essentially tantrum-proof. Go ahead, put it on the table after you take away the Goldfish and see what happens...
We're used to people trusting us to protect at least 5 sides of their phones, so we thought we'd finish the job. Our tempered glass screen protector is undeniably the best option to keep your screen cleaner, neater, and more resilient to the all-too-common "random punch" from your lovable little monster. Comes in a pack of two, just in case they've been working on their right hook.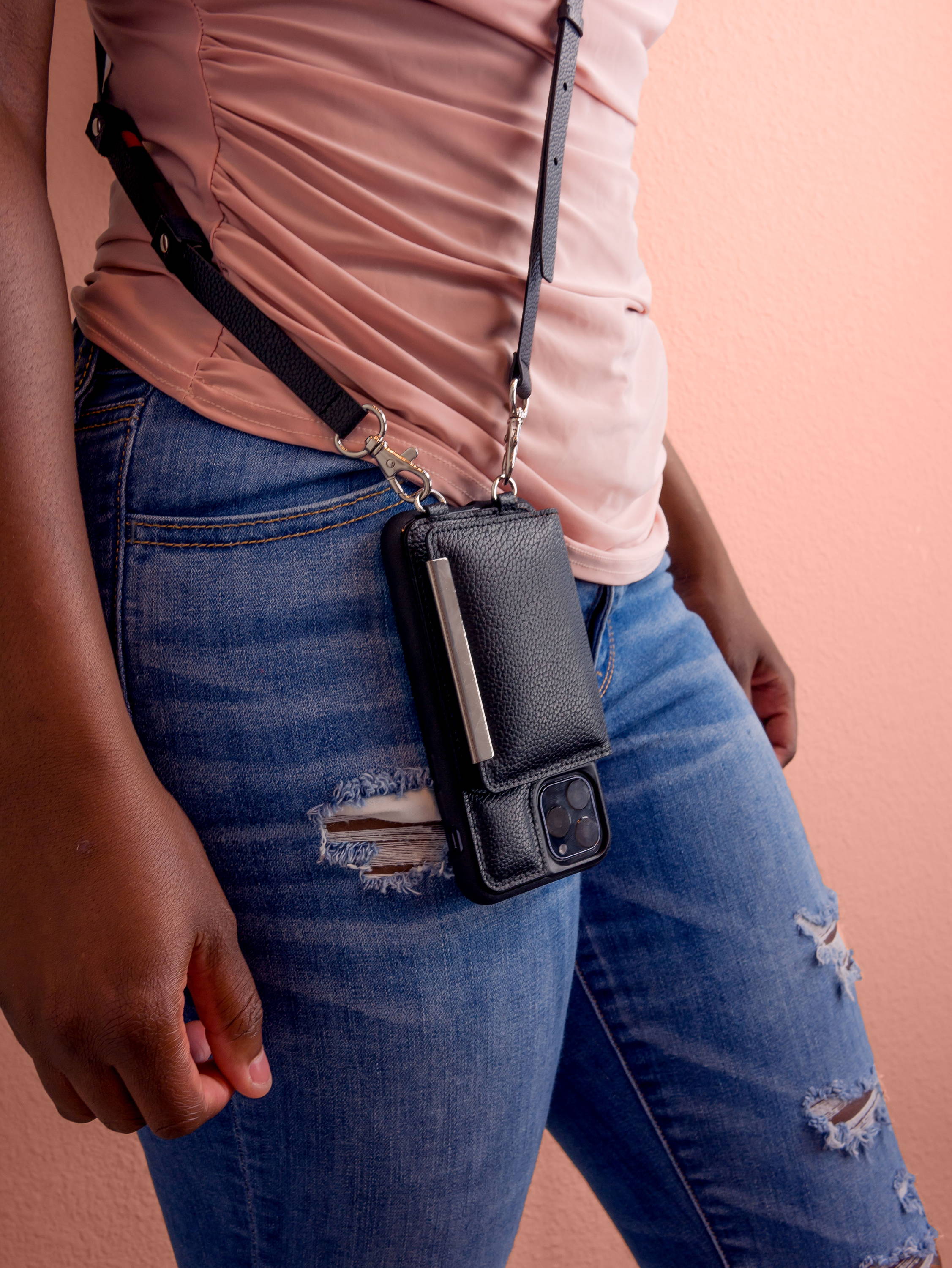 If we had to guess - you don't have the same number of arms as a Hindu deity, and need to constantly react to save your kid from imminent danger. Dancing Queen ($29.99) is here to save your day! Our crossbody case keeps your phone so securely snug to your body, you'll think it was a newborn monkey. Plus, it's got room for cards and cash, in case you want to quick-draw payment to buy your little monster a treat.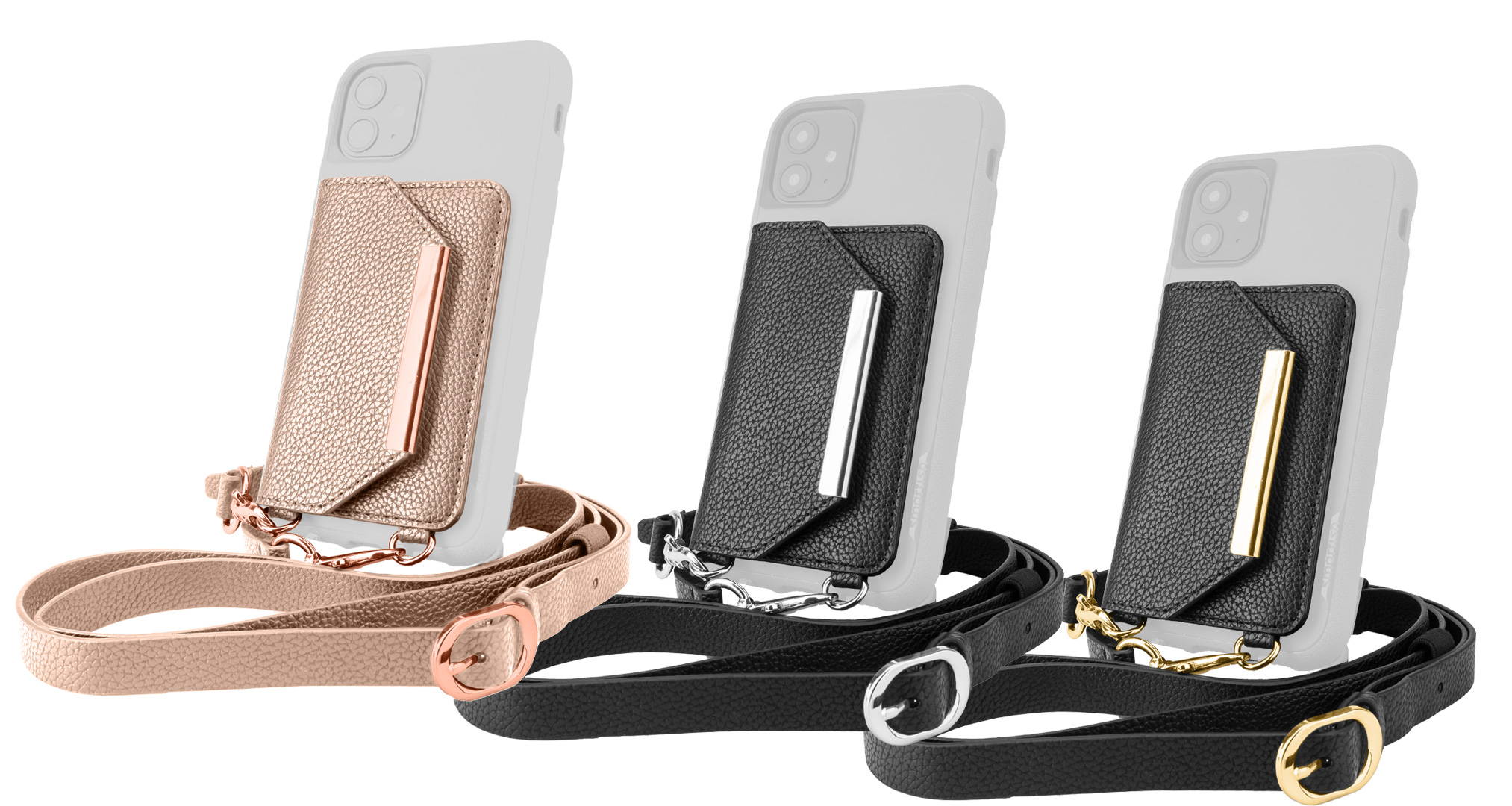 In case you already love your case.
Emotionally attached to that little thing always on your phone? Talking about your case, of course. No worries! We have an adaptable solution for you - the one and only adhesive accoutrement that takes a lickin' and keeps on stickin'. Get all the benefits of a crossbody wallet case without giving up that familiar feel. Slap this thing onto any non-silicone case and voila - no purse needed.
In case you already love your case.
Ever wanted the perfect accessory that will help you stand out at both a black tie gala AND a post-apocalyptic biker gang rally? Look no further than this metallic majesty. Strap No. 9 ($14.99) is the ultimate upgrade for your Dancing Queen. With shiny chain links to visually distract your little one and rugged durability, it's got a little something for everyone.
Nobody said parenting would be easy, but parenting with Smartish stuff in the house makes it a little less stressful. Plus, if you don't like the one you got, you can always trade it out. Your case, that is. Not your kid...