5 SUBTLE WAYS TO CHECK YOUR PARTNER'S IPHONE SIZE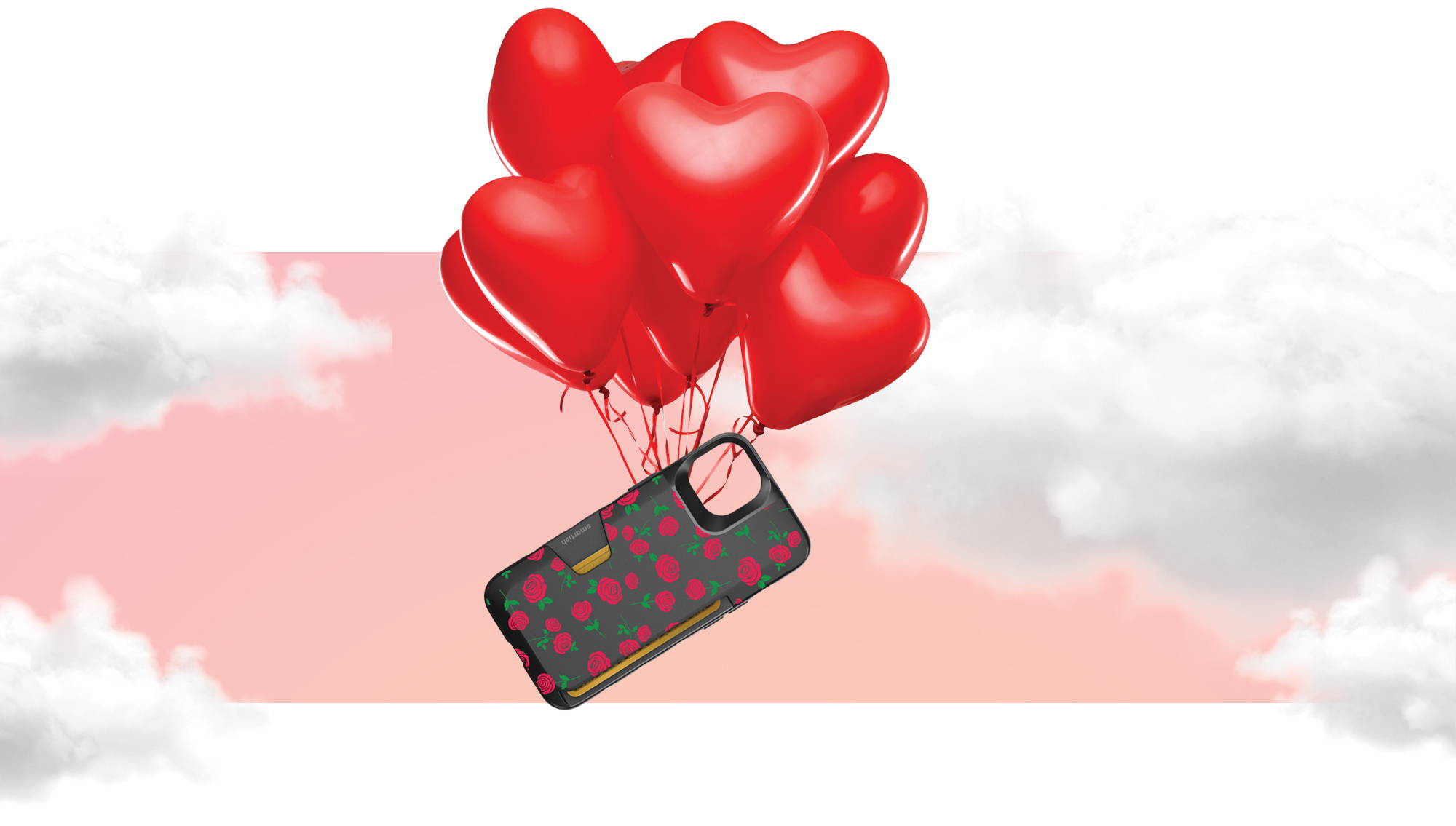 "I want to get my partner one of your cases as a gift, but I don't know their phone size. How can I figure it out without asking them and ruining the whole surprise?"
Well, friend, that's a toughie. As we all know, once you have the iPhone in your possession, all you need to do is click "Settings>General>About." But here at Smartish, we've been figuring out phone sizes for more than a decade now. To share our expertise, we've come up with a list of five sneaky ways to get the answer you need!
1. OFFER TO TAKE A PICTURE NEXT TIME YOU GO OUT
"Woah, babe, you look so great right now! Let me take a picture on your phone." Every time these words are uttered, someone's sussing out an iPhone size. Take a picture or two (really ham it up, though) and then when your partner's in full vogue-pose mode, sneak into the Settings really quickly. Your partner gets their next profile picture, and now you can get them a surprise phone case. Win-win!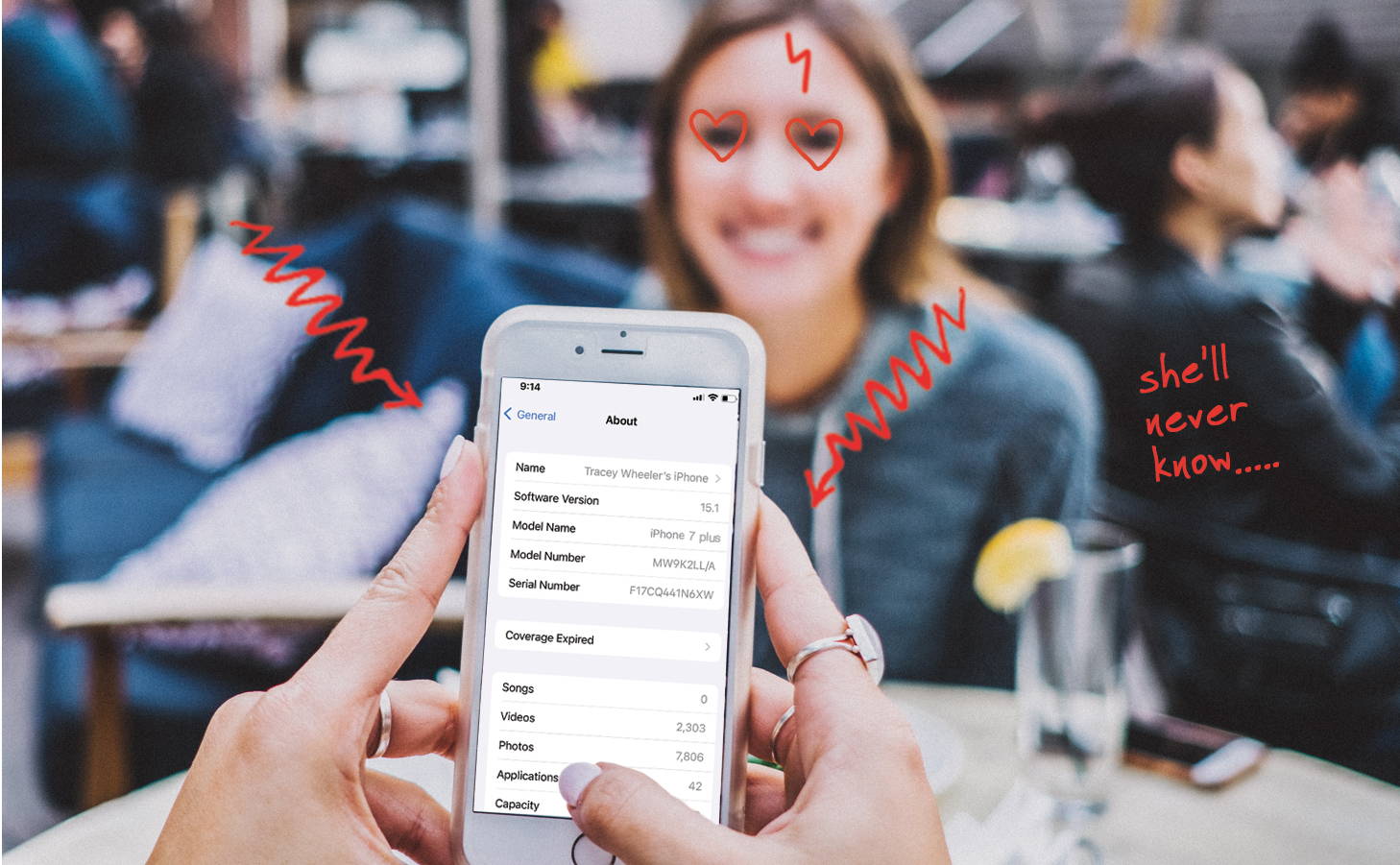 2. TELL THEM YOUR PHONE'S NOT WORKING SO YOU NEED TO BORROW THEIRS
"Oh dang babe, I'm not getting any reception and I have to call my mom! It's urgent!" Another classic ruse to get that sweet sweet phone size you're craving. The downside to this one is that you either have to fake an entire phone call with your mom, or actually call your mom. Poor you, right?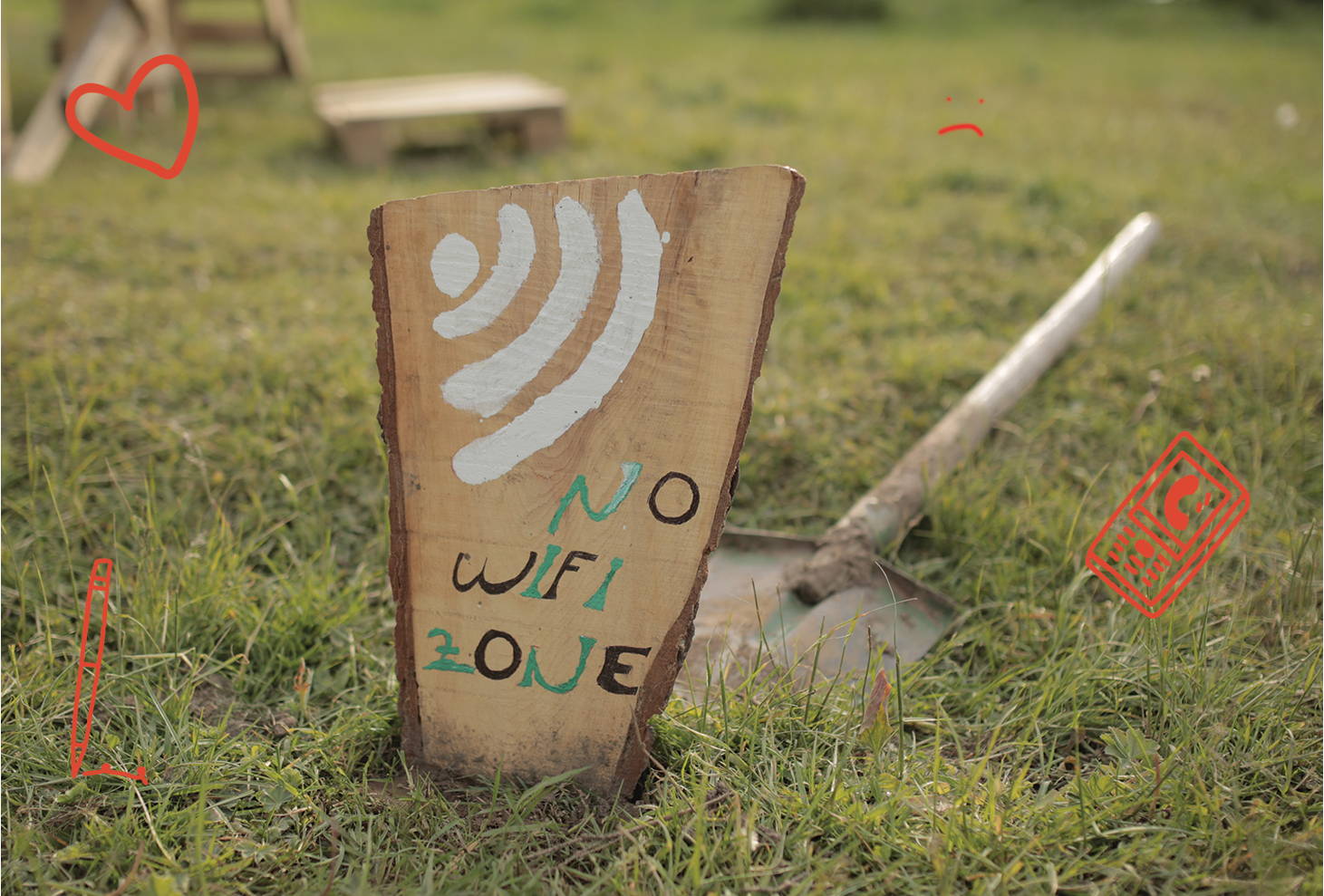 3. ASK YOUR PARTNER IF THEY KNOW HOW TO CHECK WHAT IPHONE SIZE THEY HAVE
The ol' misdirect. They'll never see it coming. If anything, they'll wonder why you need your phone size. Novelists call this a "red herring." Oh, also, you need to buy a fish and hide it in the walls to make your partner forget about phone sizes. All they'll be able to think about is that awful smell. Double whammy!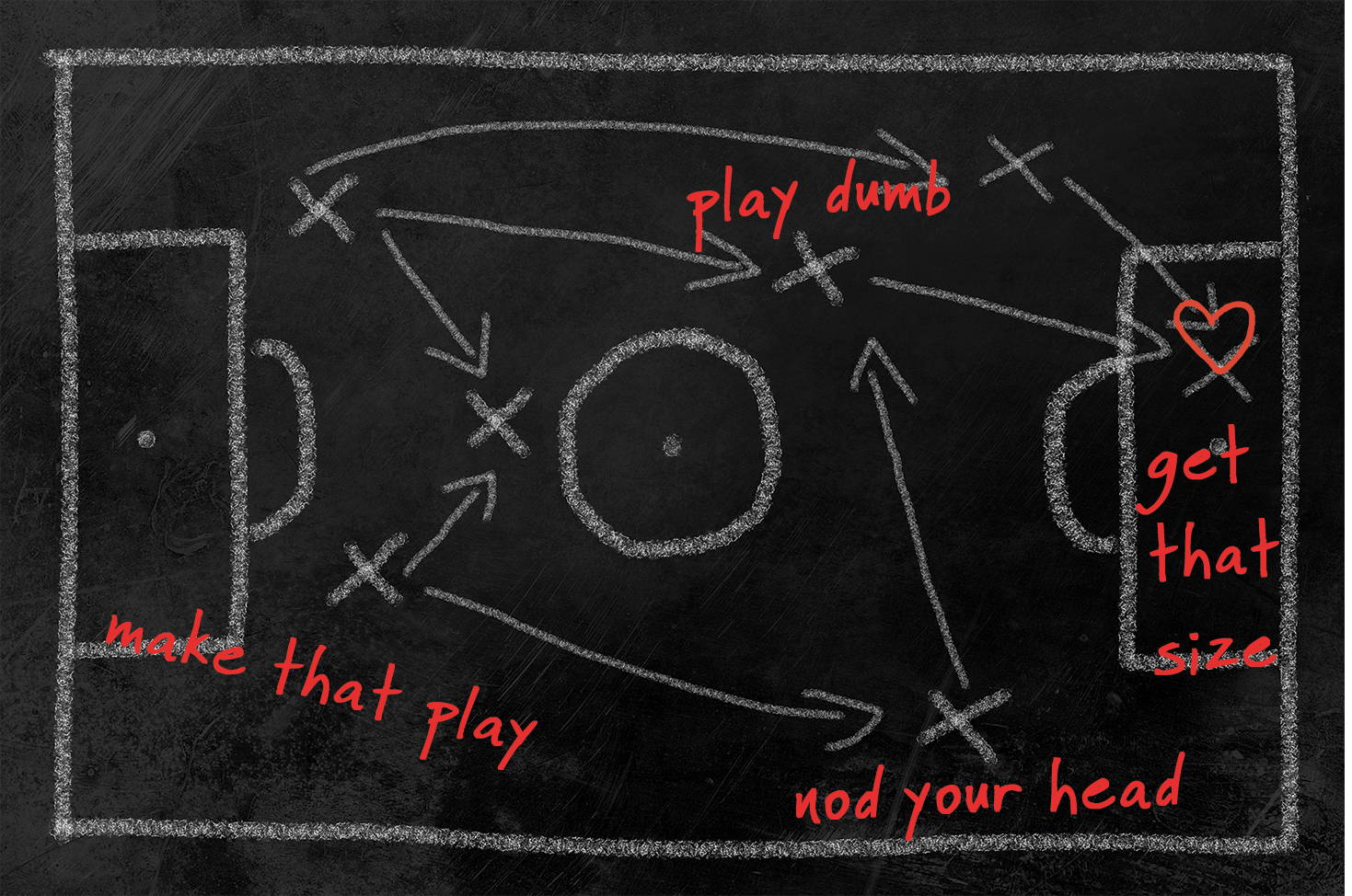 4. ACCUSE THEM OF SOMETHING (TOXIC ONLY)*
Hide your sweet, thoughtful intentions from your partner by stirring the pot. "Who have you been texting?" you ask, aggressively. Little do they know, you're not being a terrible jerk, but actually priming them for a lovely surprise. Once they unlock their phone for you to prove their steadfastness, just run through the motions and snag that size!*Editor's note: don't do this one. Testing did NOT go well.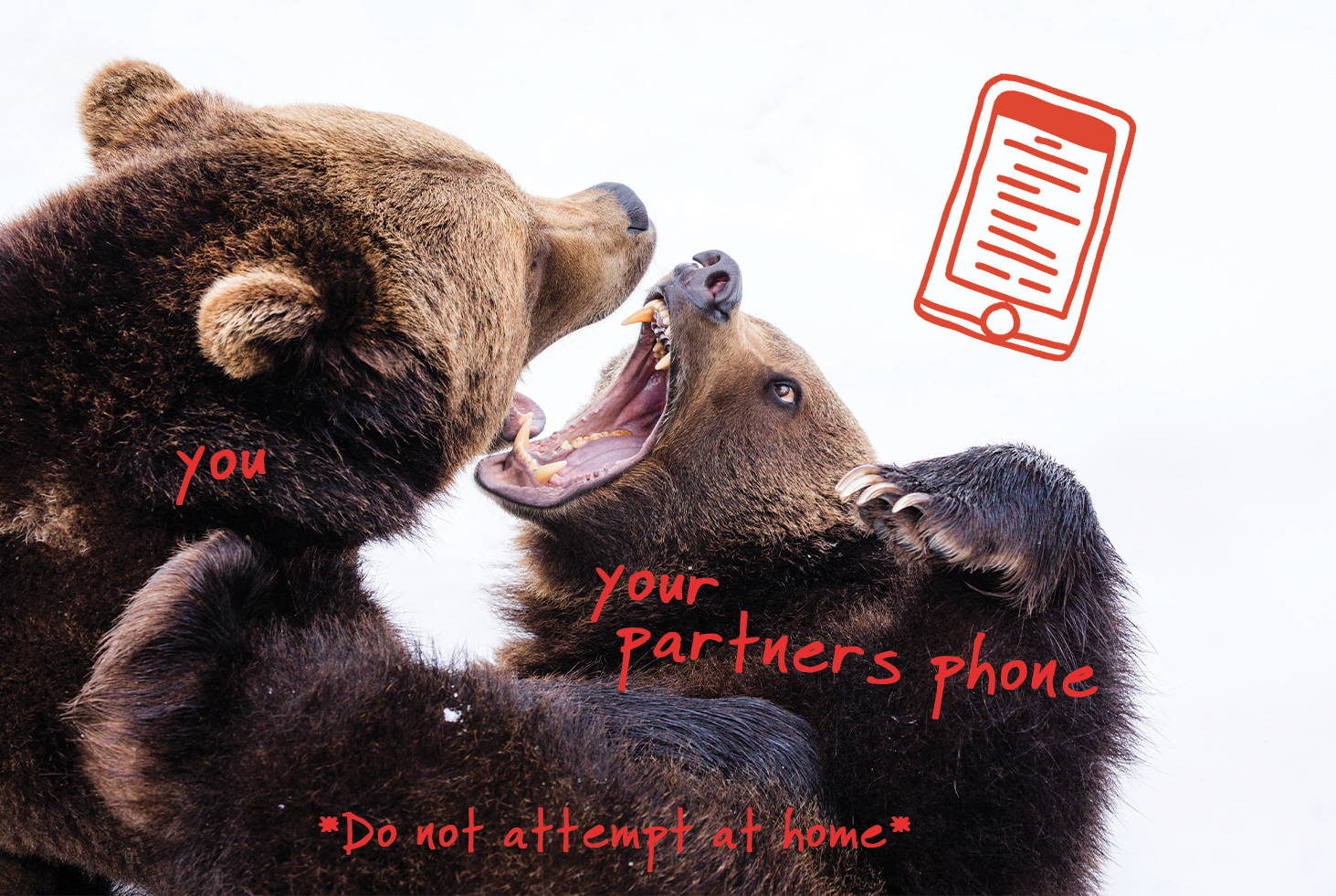 If there's no other way you can get into your partner's Fort Knox of an iPhone, there is one last option. This isn't the most effective method, but sometimes it can get the job done (like using duct tape for a band-aid.) Those trained in the art of "iBalling" can identify an iPhone model at a glance, but it takes years of training and meditation. Or you could just head over to our Blog Post that'll teach you the ancient ways.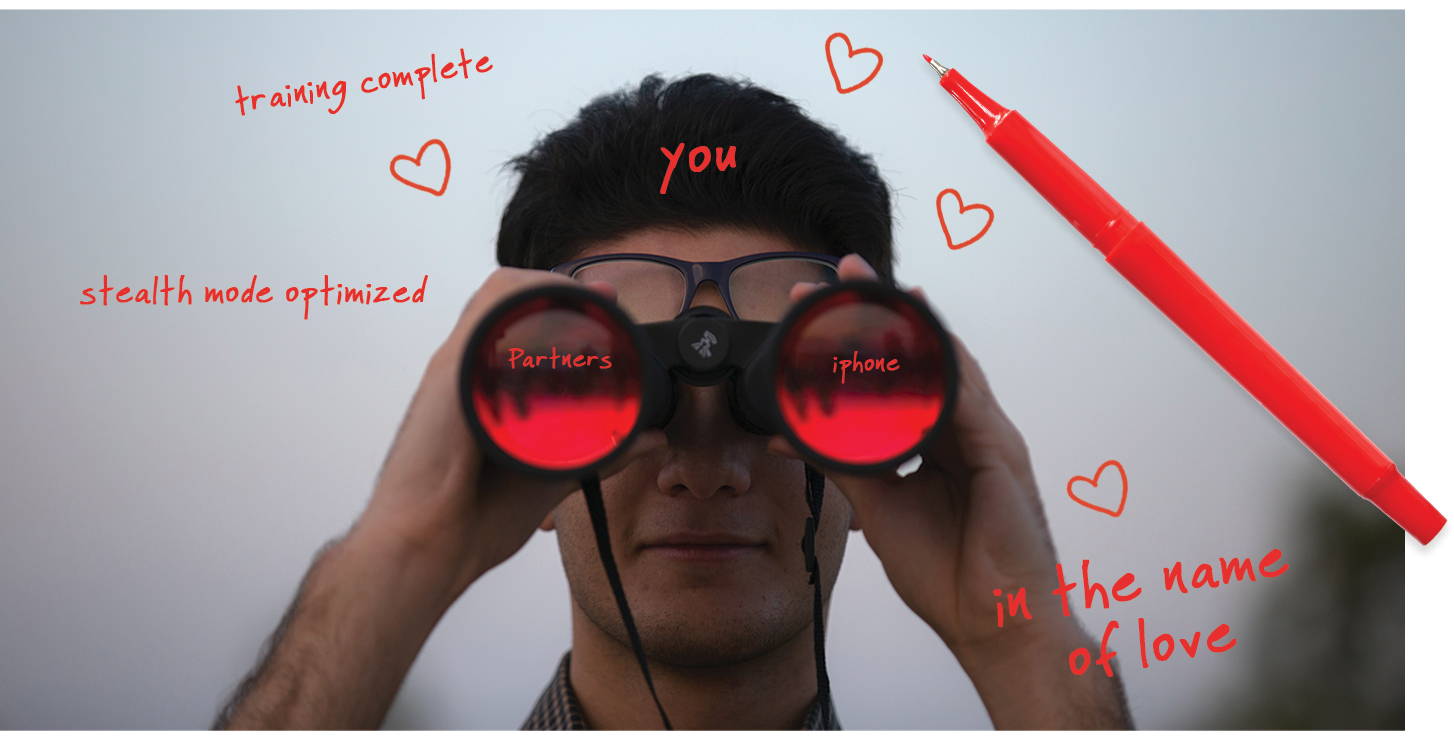 Well, we hope that helped. Even if you get it wrong after all that hard work, no sweat. Every Smartish case comes with a lifetime warranty, so you can always swap it out after the big reveal if you have to. It's the thought that counts anyway, right? And hey, while you're here, there's more that goes into a phone case than just the size. Check out our Fresh Prints while you're at it, and get your partner a design they'll really love!