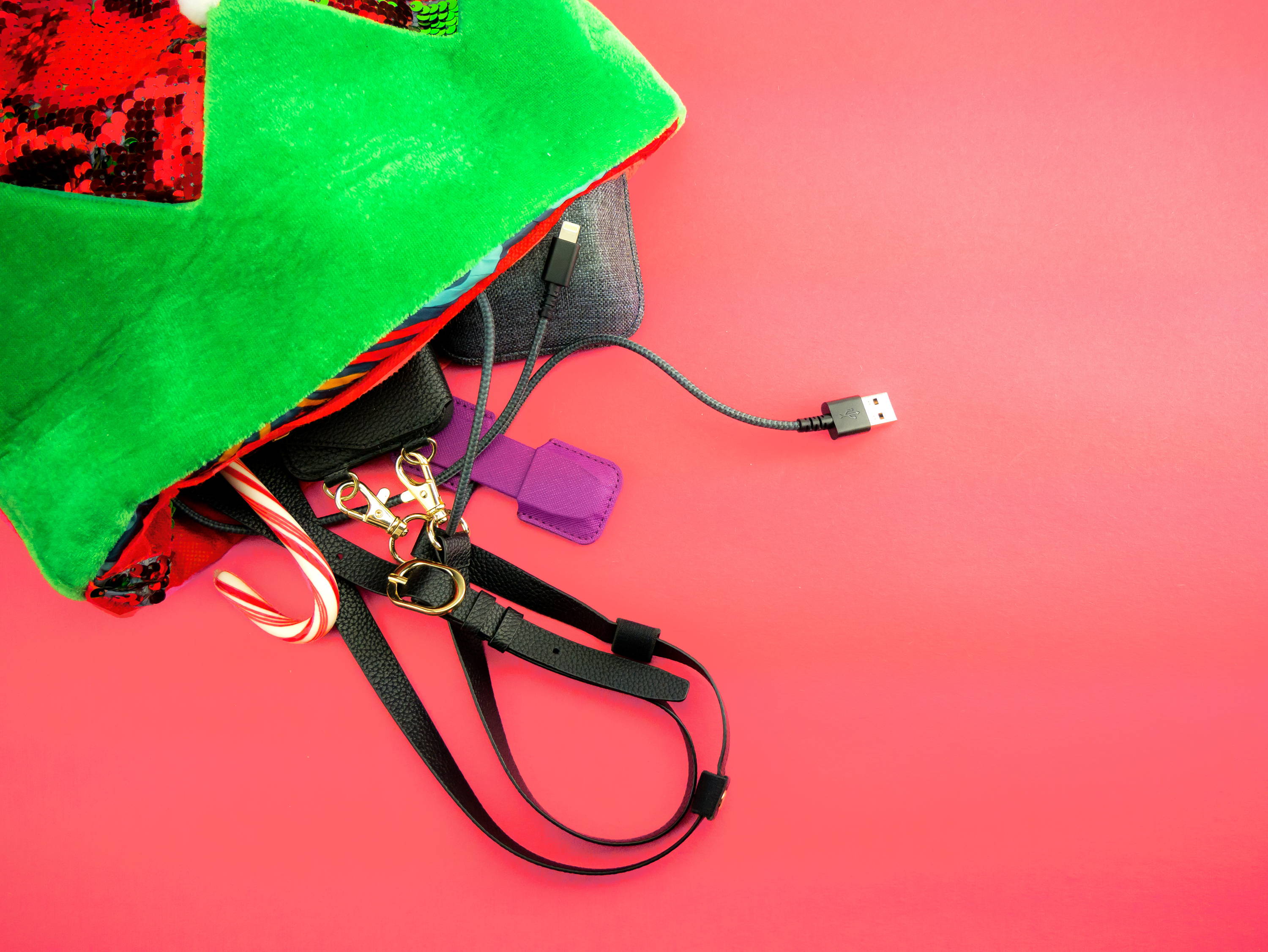 Naughty? Nice? Biggest fan of pumpkin spice? Whoever it is you're shopping for this year, we've got Smartish stuff that'll fit perfectly in their stockings or under their cat-shredded holiday shrubbery.
There's few things we can hold onto in 2020 (besides the last feeble thread of sanity), so phones shouldn't have to go through the same. Keeping a firm grip on that phone is easier than maintaining that tenuous grip of reality with Prop Tart! Perfect for one-handed texting, stabilizing selfies, and propping up your phone so you can watch the news hands-free and scream into the great beyond.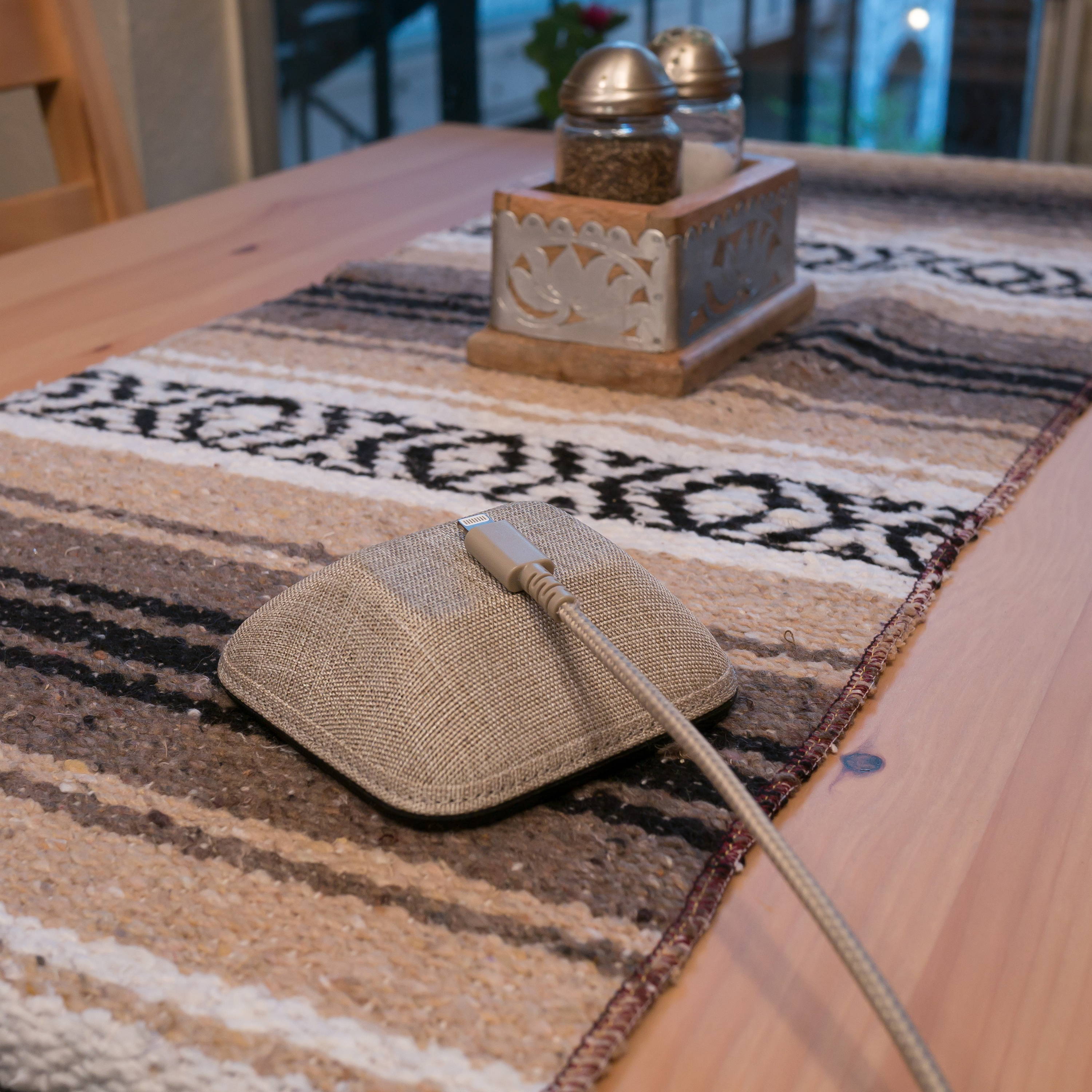 The average cell phone user spends up to 43 hours each day looking for their charge cable behind nightstands, between couch cushions, and accidentally mixed in with al dente pasta. Never lose sight of those cables again with the magnetic majesty of Cable Wrangler ($19.99)! WARNING: neutral tones and subtle design can lead to Cable Wrangler totally tying the room together.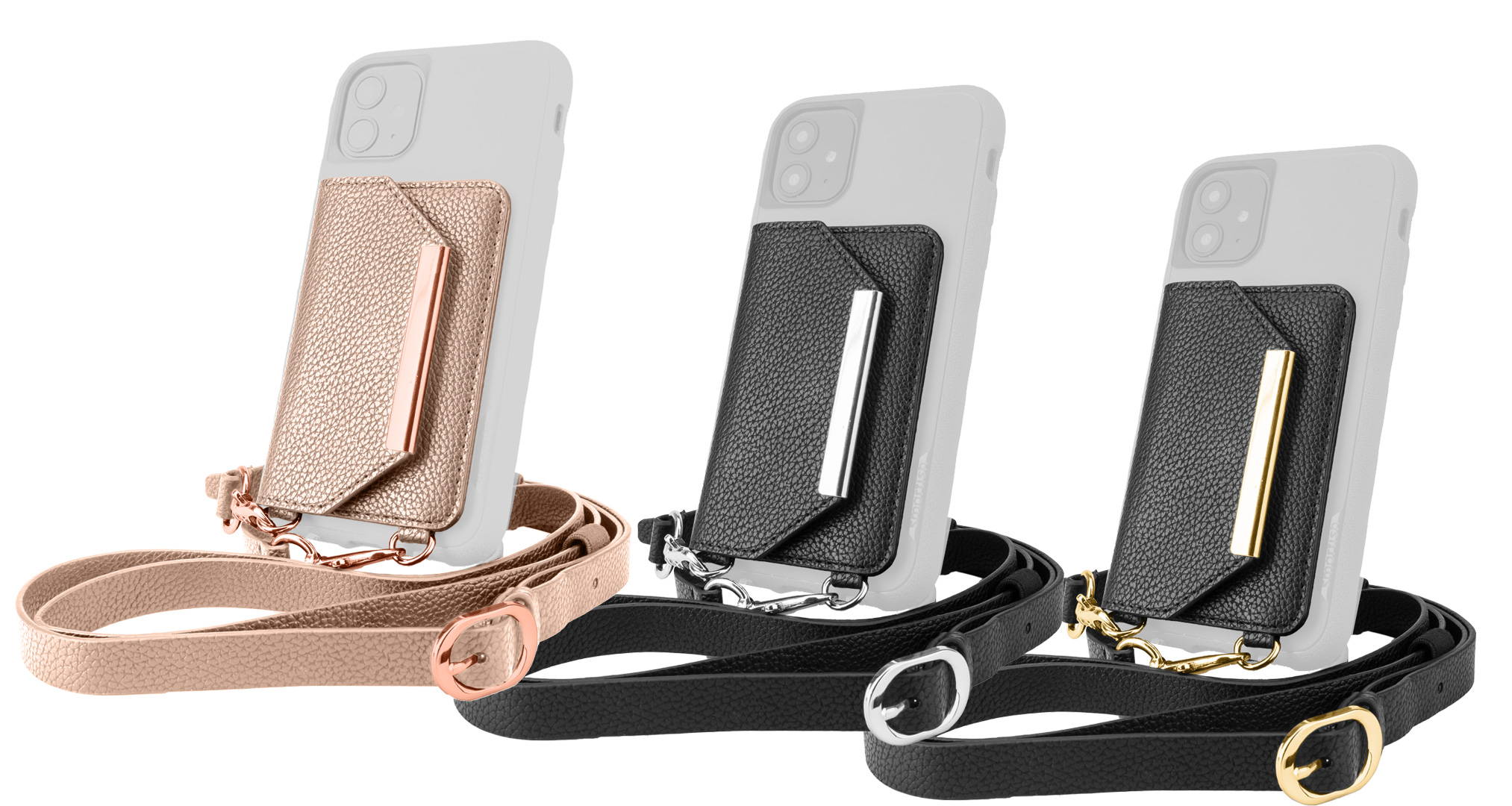 Few wallet cases stand up the Smartish level of affordability, durability, and flat-out dance-ability. We dance-test our stick-on crossbody Side Piece ($19.99) prototypes against the rambunctious rumba, the sensational samba, and even got the boring guy in our office to dance the Cha-Cha Slide. The stick-on wallet stays on your case or phone fantastically, but we can't help your music choices.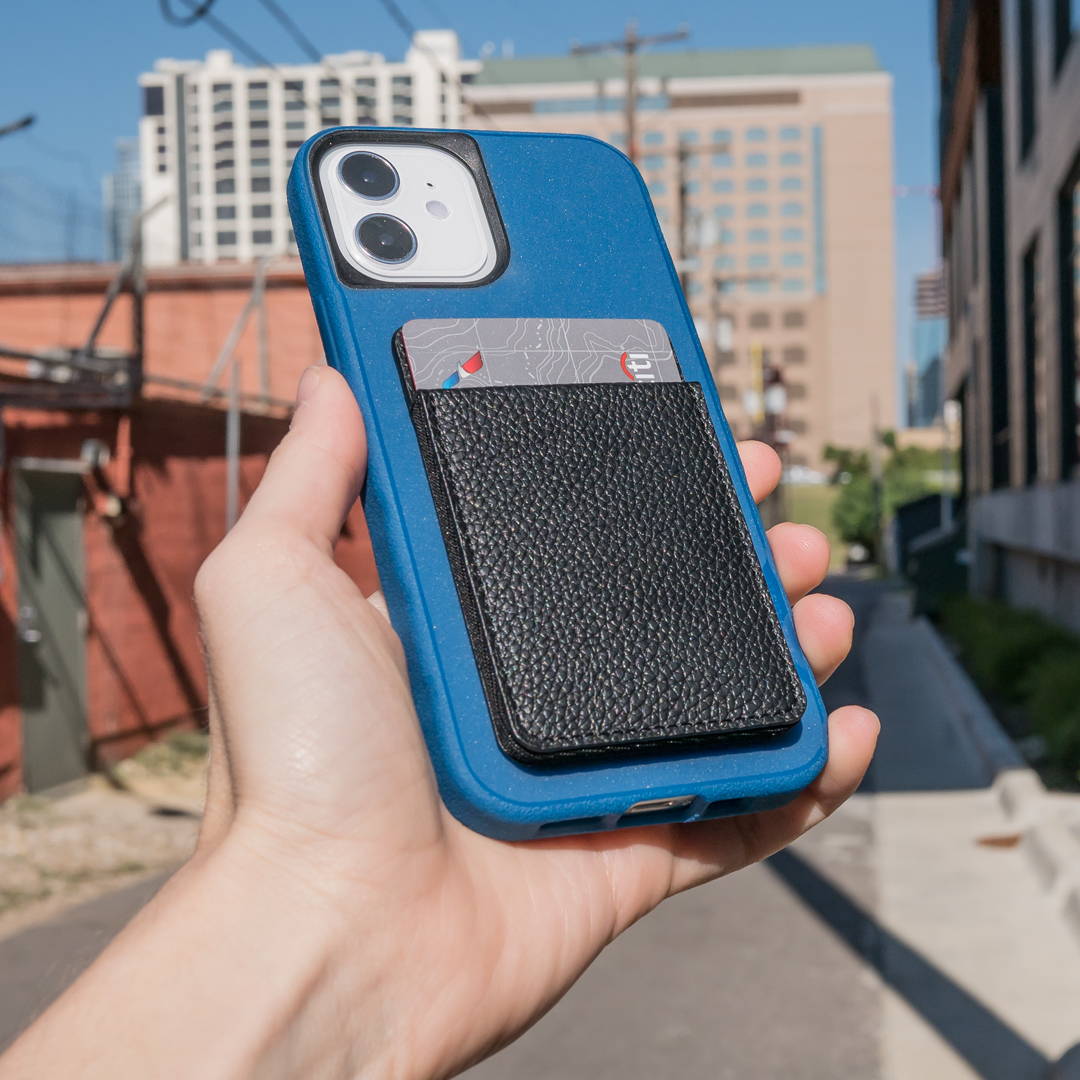 You can have a wallet, as a treat.
This sneaky little bugger may look meager, but it packs quite the life-changing punch. No more bulky wallet full of receipts and only for $14.99! No more achy back from sitting on said wallet. It's got room for 5 cards and cash, plus you can attach it to any non-silicone case. You...already got them a Smartish case, didn't you?
People tend to treat cheap charge cables like they watch Netflix shows - you'll be into it for a few weeks, and then all of a sudden you just don't care about it anymore. That's why we made a resilient fabric-wrapped ($9.99) that'll last years longer than your interest in that miniseries about the cannibal-astronaut-serial killer couple from New Hampshire.
There's only so many years you can stuff those stockings with lottery scratchers and airline-sized bottles. Get the perfect holiday gifts from the brand that's been bringing "inexpensive, never cheap" stuff to the party for over a decade. Unless, of course, you know where to get Frankincense around your part of town...