Well, you got the new [INSERT LATEST AND GREATEST SMARTPHONE ON MARKET], didn't you, fancy pants? Everybody knows the best way to protect that thousand-dollar pocket computer and cat picture scrolling machine is with a Smartish case wrapped around it, but what on earth are you going to do with the old case? We ask ourselves this question a great deal here at Smartish HQ, along with "What tacos go best with which beer?" (The answer is "Yes.")
To stimulate you frugal and eco-consciously-minded folks out there, we've assembled a handy guide full of ways to repurpose those outdated phone cases.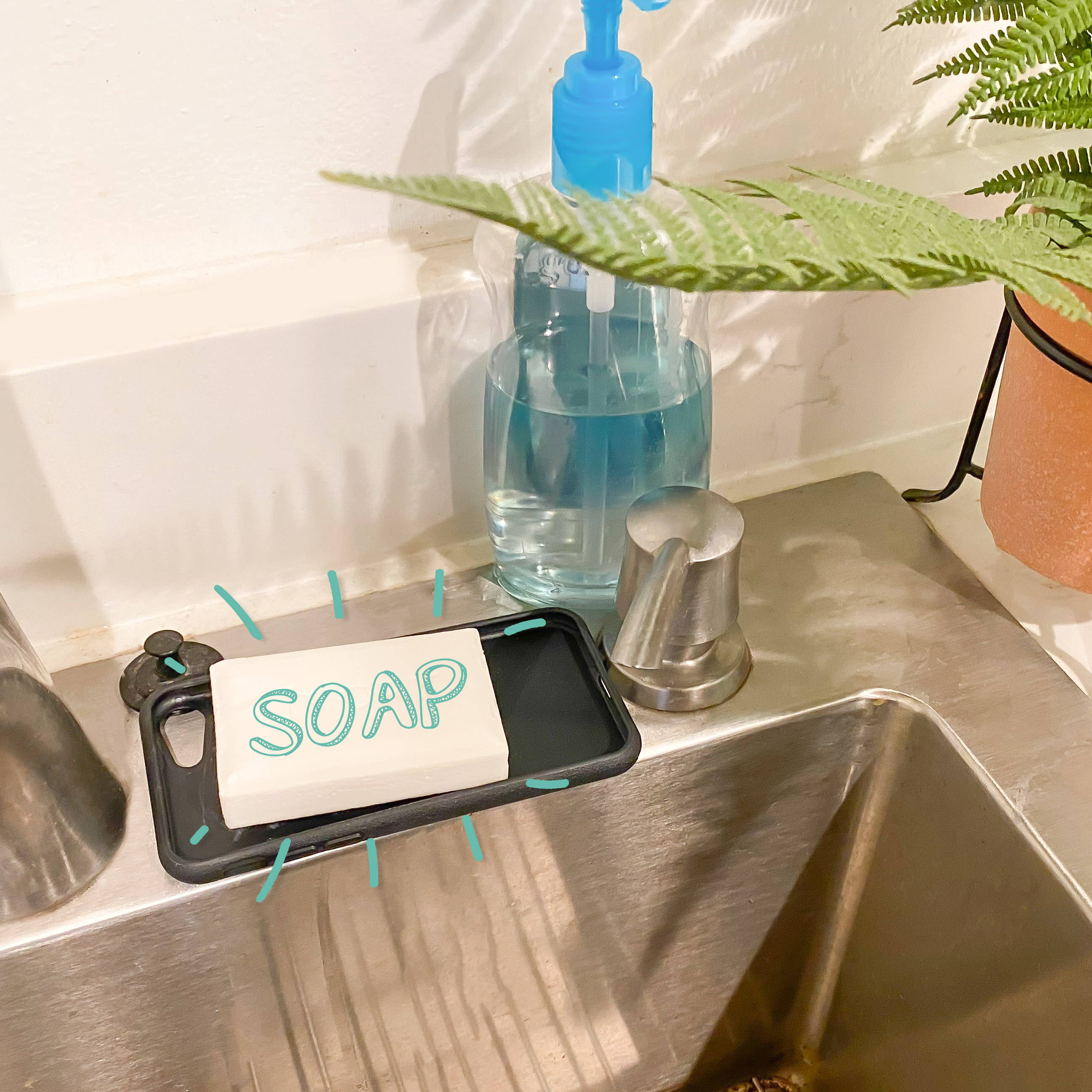 1. SELF-DRAINING SOAP/SPONGE DISH

Nobody likes a soggy counter top. With high enough walls to keep residual water from spilling over and a gravitationally-induced drainage port (former camera cutout), this hygienic dish is a must-have for any sink.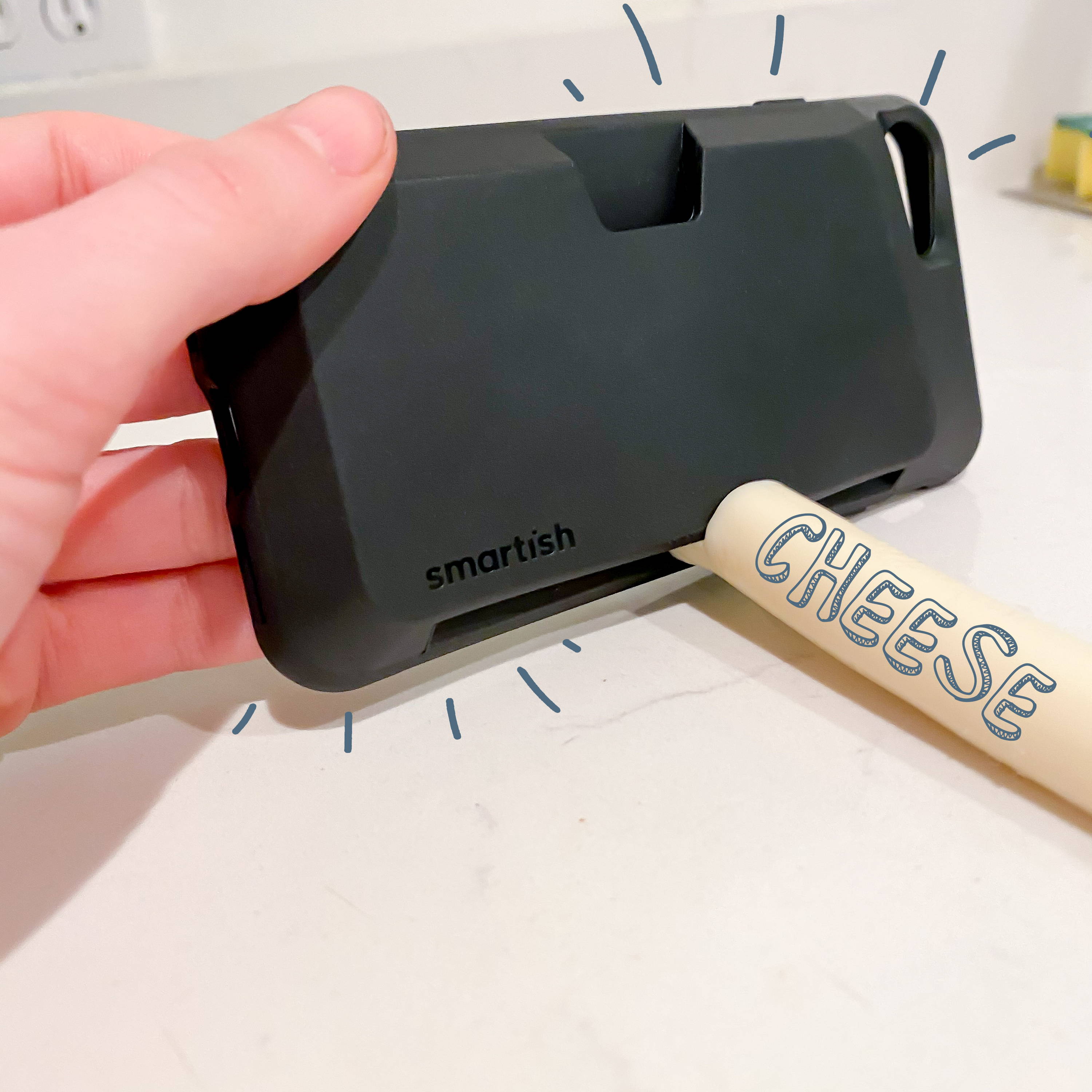 Brie, Camembert, and ricotta all have two things in common - they're soft cheeses and they're easy to portion out when you cut them with an old Smartish case. Don't forget the grapes and crackers.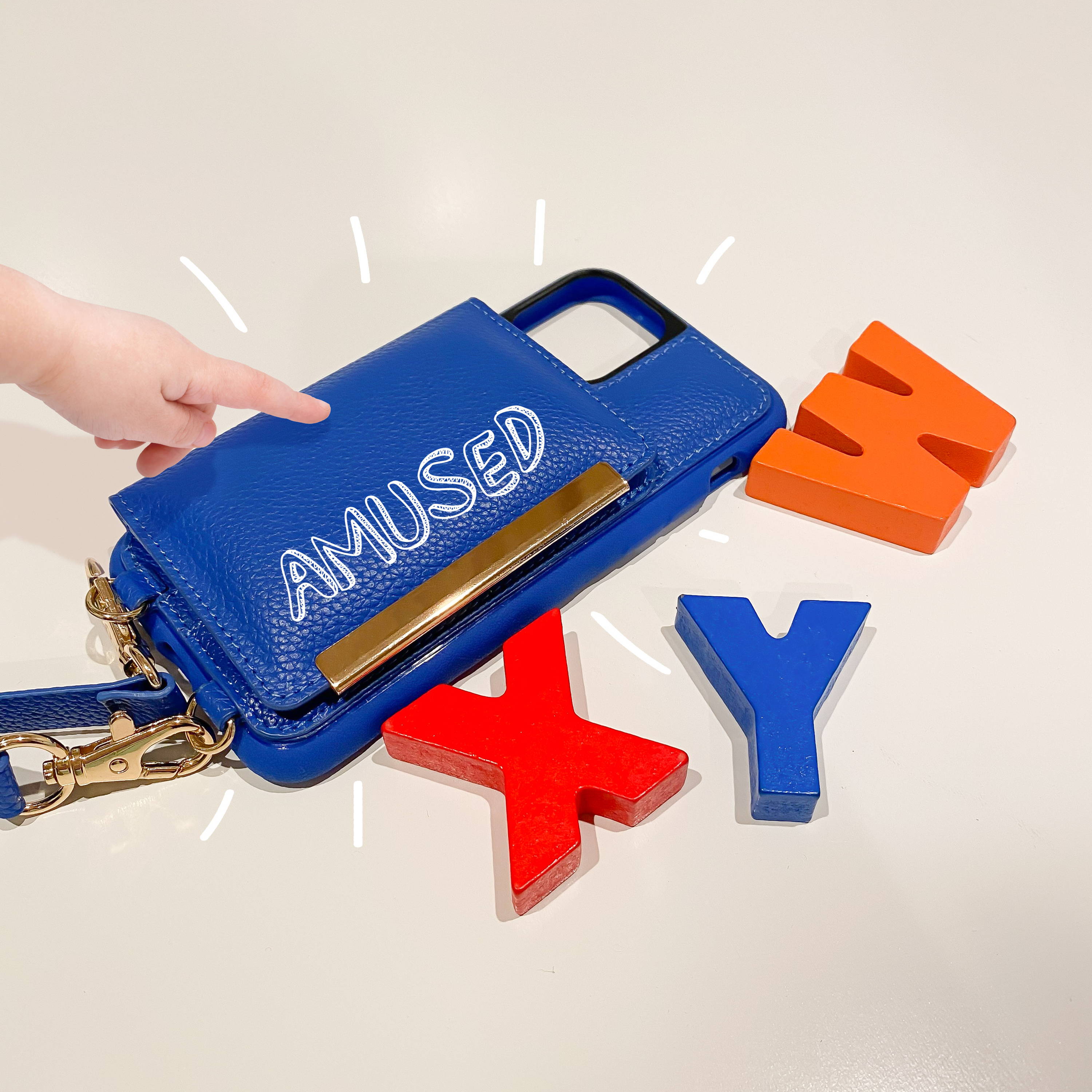 4. FAKE PHONE BUT HAS POCKETS

Everybody raising a little one knows - monkey see, monkey do. And since children aren't to be trusted with any and all electronics until age 25, they can pretend to text and talk on the phone just like you! Smartish cases are slobber-resistant, so no worrying about rust! Dancing Queen's pockets and lip gloss loops are also a perfect storage container for snacks and toys. Toys and snacks not included.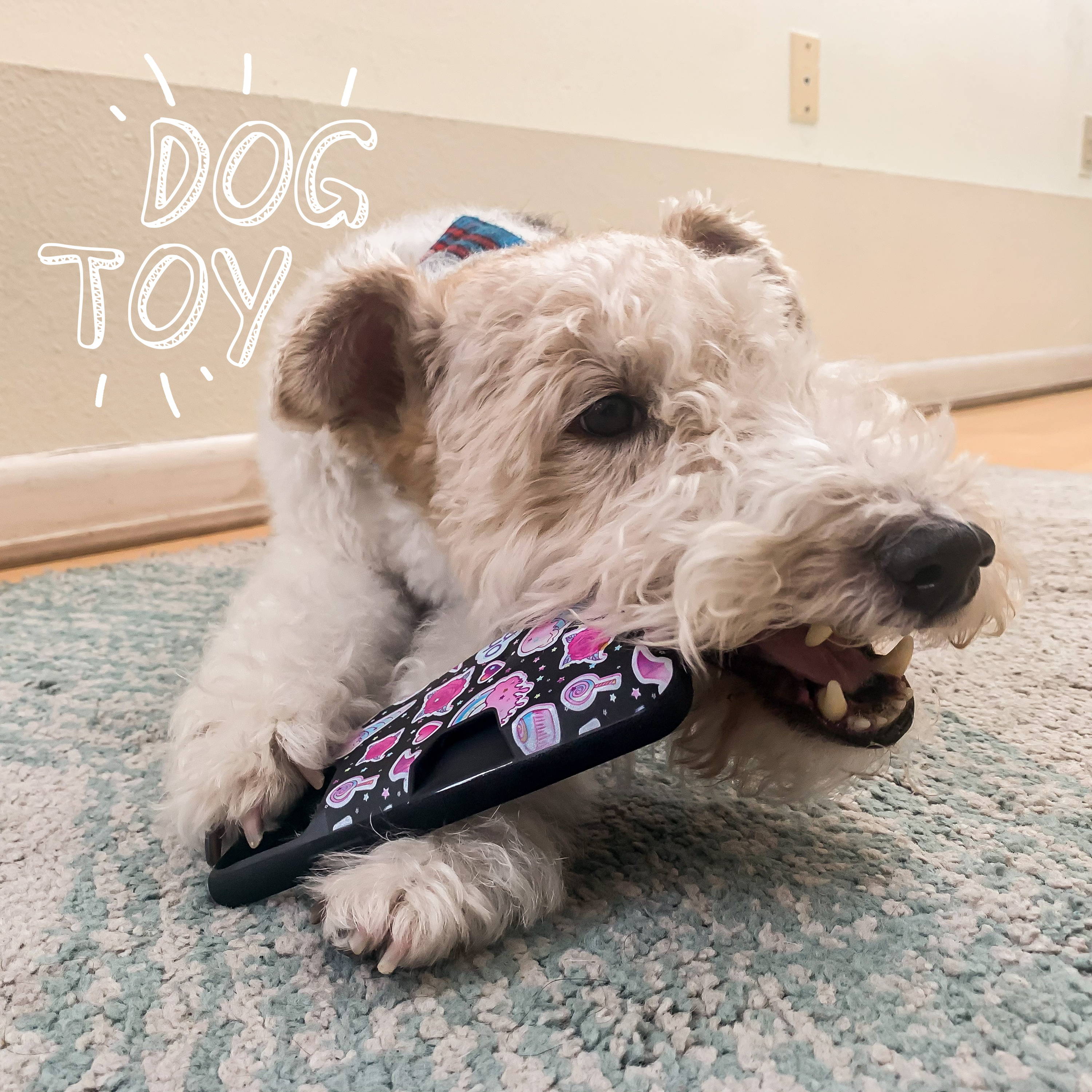 It's tough, chewable plastic, so it should be able to take quite a chomping from the ferocious maw of your fuzzy companion. Dog loves playing fetch? Toss the case across the yard. Cat loves swatting at things? Hang the case from a string. Mice need a place to sleep? You know this thing would make an adorable little bed.